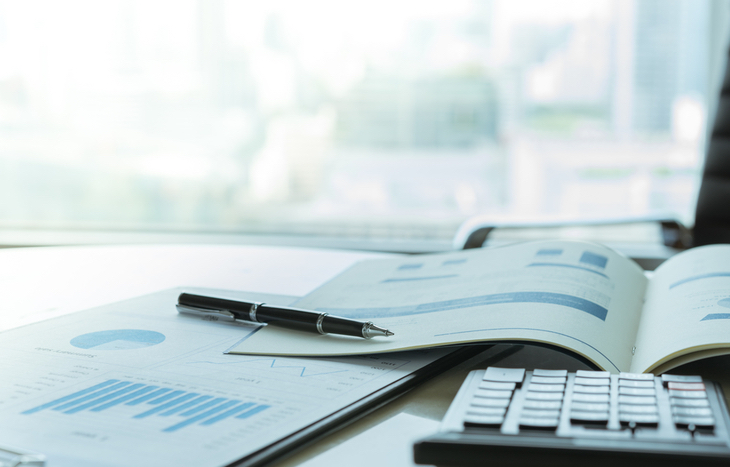 What is an annual financial report?
Access to a company's financial accounting information is an extremely important factor in studying its investment potential. Savvy investors want to know what's on the balance sheet, what cash flow looks like, how the business is depreciating assets and more. To find this information, they need only consult the organization's annual financial report.
The annual financial report — often simply referred to as an annual report — is an audited report of the condition and performance of a company or mutual fund. It is given to shareholders each year as a form of transparency. Investors and the public have full access to accounting documents to better understand the health, valuation and potential of the company.
Here's a closer look at the annual financial report and why it's incumbent on every investor to familiarize themselves with reading it.
A regulatory requirement
Public companies and mutual funds must publish an annual financial report to remain compliant with the Securities and Exchange Commission (SEC). The financial reporting process of companies was standardized following the stock market crash of 1929, to bring transparency and accountability to listed entities.
A business must submit a Form 10-K to the SEC every year after closing its books. This report serves as the company's annual financial report, made public through the SEC's EDGAR database of corporate documentation intended for the public. In addition, companies must send their financial reports directly to all shareholders, usually sent through brokers. Finally, many companies also choose to host annual reports on their websites, in the investor relations section.
Generally accepted accounting principles (GAAP)
According to SEC rules, annual financial reports must comply with Generally accepted accounting principles (GAAP). More specifically, this means that all financial statements must adhere to recognized standards and best practices, and that companies must present information in a consistent manner to facilitate the processing of the report by investors. In the report, the auditors will certify the GAAP criteria for all reported numbers and note any items that for one reason or another do not meet those standards.
What does a company's annual financial report contain?
A company's annual financial report is a comprehensive compilation of its most critical financial documents, along with commentary, background, and ideas for those reports. It is often as much a story of the year of the company under review as it is a financial disclosure. These reports usually include the following:
General information about the company or the fund

Operational and financial highlights

Public letter to shareholders

Annotated documentation on the company's activities

Management report (MD&A)

Basic financial statements (balance sheet, income statement, cash flow statement)

Report and determination of the statutory auditor

Review of accounting policies
Every financial report will be different, but it will still contain the important GAAP information that investors look for when looking to assess a company's performance. Additionally, many companies will also be holding their annual meeting around the same time that they release the annual financial report.
What does the annual report of a mutual fund contain?
Mutual funds have a similar responsibility to corporations when it comes to educating investors. The fund's performance depends on the decision-making of its officers, and these individuals are expected to continue to outperform the market. The mutual fund's annual report will either show this or give investors reasons to question their investment. Overall, the report includes:
Visual distribution of holdings and fund allocations

Visual representation of the fund's historical performance

Audited financial statements of the main holdings of the fund

Condensed financial statements

Management commentary on the fund's performance

Management information on directors and officers

Disclosure of compensation paid to directors and officers
The annual financial reports of mutual funds can also serve as a benchmark tool for investors to assess the performance of their own portfolio. These reports are generally much shorter and more succinct than corporate reports. They provide basic and straightforward financial information. Moreover, they are also available through the fund's website, EDGAR and directly (usually through a broker).
How investors use the annual report
Annual financial reports provide a wealth of information for current and potential investors. Access to the balance sheet, income statement and cash flow statement give savvy investors quantifiable data about the company's operations, which allows them to draw general conclusions. For example, some of the surface information that investors can glean from the balance sheet include:
A company's responsibility to repay its debts

The profitability of a company and the viability of the economic model

The company's growth trajectory and past growth

How much money the company reinvests in its growth

The value of the company's assets in relation to its liabilities

COGS and the company's operating expenses
Combined with information from management and statements from management, the annual financial report provides context for what the company has accomplished over the past year, as well as its vision and goals for the future. In general, it is a powerful document for setting expectations and providing a basis for those expectations.
Always check the annual financial report
Whether you are already a shareholder or are considering investing in a particular mutual fund, the first step in evaluating an organization is to look at its most recent annual financial report. In addition, it provides comprehensive information on the financial performance of the organization, as well as the context necessary to understand these numbers. And more importantly, it is a transparent disclosure of everything that investors can and should know about the potential of the investment, so that they can make an informed and confident decision.
To learn more about mutual funds and make smart investment decisions, join the Freedom through wealth e-letter below. In fact, this daily newsletter is perfect for investors of all experience levels!
To find the most recent financial report for a company or mutual fund, find its 10-k form in EDGAR or visit the Investor Relations section of its website.
---